At Castle Subaru, we are honored to be involved in helping to rescue puppies. We have partnered with LakeShore Paws to donate a portion of our sales to puppies in need. LakeShore Paws is a volunteer-run, nonprofit animal rescue organization located in Valparaiso, Indiana. Their vision is to create a culture of compassion and partnership in Northwest Indiana that will assure that every pet has a stable home. We are so grateful to be able to contribute to such a positive cause to the community. At Castle Subaru, we always strive to give back to our community in any way and we know that our pets are a part of our families and community as well.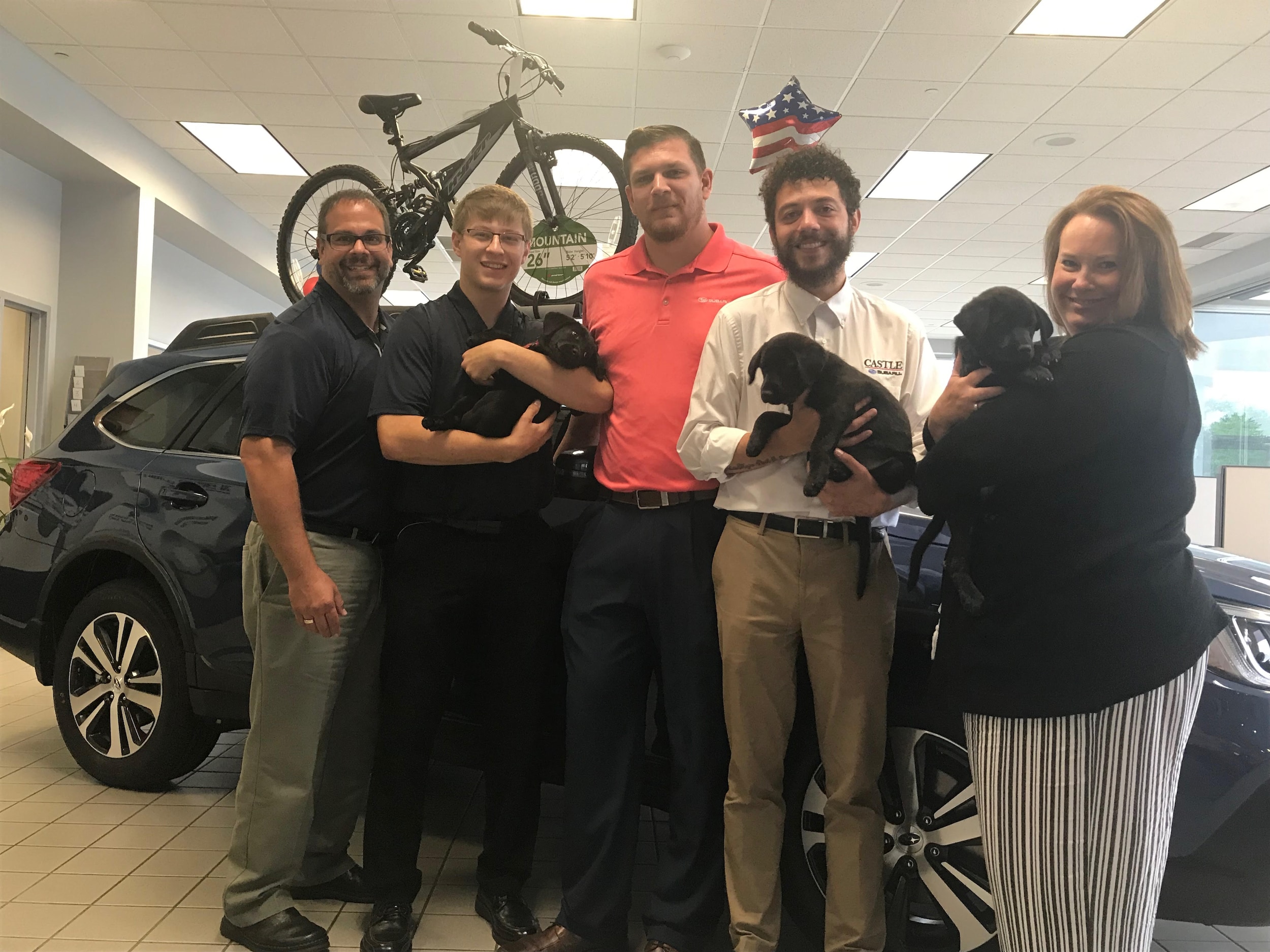 LakeShore Paws is one of many charities Castle Subaru is a part of. Castle Subaru's Share The Love Program consists of Hannah Hope Initiative, Open Arms Animal Rescue, and many more.
If you or someone you know would like to volunteer or donate to LakeShore Paws you can click here for more information on getting involved in the Northwest Indiana community. For more information on the organizations and charities were involved in you can check out our Castle Subaru Shares The Love Program.